M4 Sherman in Parola

The Museum's M4 in August 2001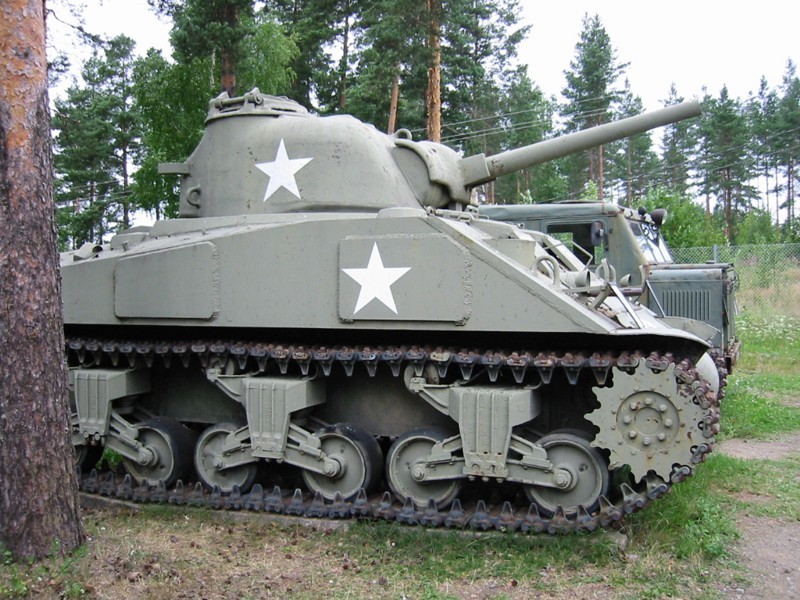 The Museum's M4 in June 2008




The Museum's M4 in July 2009




The tank has now been repainted by our friendly neighborhood Brit, Joel, and his crew




This is the tag right next to the headlight on the driver's side.




This is the stamping on the transmission cover.




This is the left rear towing lug. The number reads 15446. On the right rear towing lug the
first two numbers are obscured but the remaining three are 446.



---
Back to the Index Page